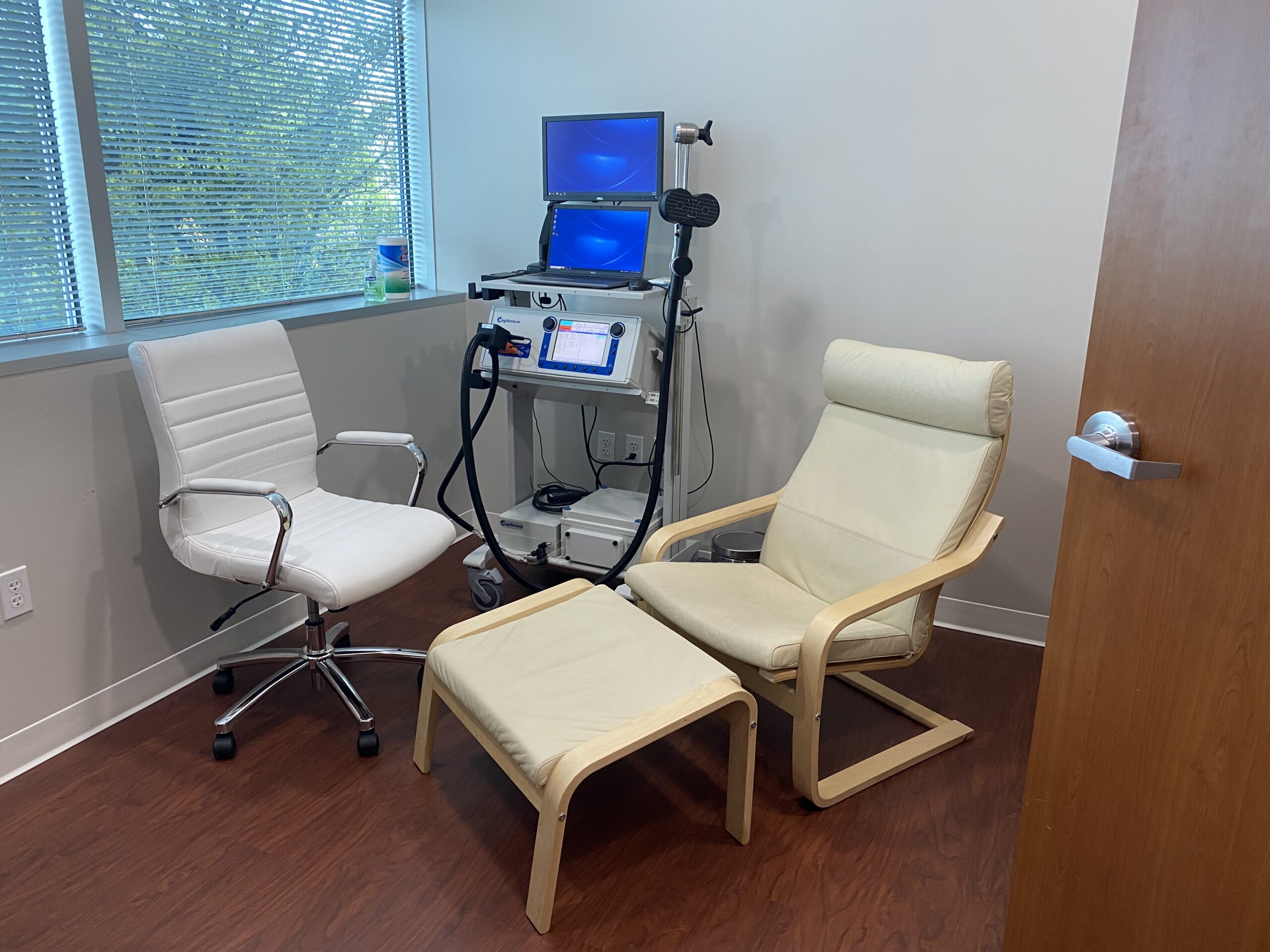 Conditions Treated
MeRT has been used very successfully as a treatment for a wide range of neurological conditions.
Are You or Someone You Know Experiencing Any of The Following Conditions?
Conditions treated with MeRT include:
Autism Spectrum Disorder
Depression
Major Depressive Disorder or MDD
Treatment Resistant Depression (TRD)
Anxiety
Traumatic Brain Injury/Post Concussive Syndrome
Post-traumatic Stress Disorder (PTSD)
Long-haul after-Covid symptoms
Sleep conditions
Cognitive decline
Learning disabilities
Dementia
Parkinson's Disease
After-effects of stroke
---
There is Hope for Your Condition!
Maybe you've tried drug therapies that didn't work or that caused unpleasant side effects. Or perhaps you've tried other types of therapies that provided some help, but you're still not experiencing relief. We understand, and that's why the Brain Treatment Center is excited to bring this cutting-edge technology to Plano and the surrounding areas!
MeRT has been shown to be successful when medications haven't worked. We can also use this treatment in conjunction with other therapies; many of our patients have reported that MeRT can also improve the success of accompanying therapies.
You don't have to decide whether MeRT is right for you right now. Talk to our New Patient Coordinator to get more information. If it seems interesting, come in for initial testing, followed by a consultation with the doctor to see if MeRT can help you.
MeRT for Depression
The equipment used in the MeRT treatment protocols is FDA-cleared to treat Depression. We have successfully used this non-pharmaceutical and non-invasive treatment on conditions that have not responded to medication or other therapies.
According to the Mayo Clinic, over three million people are diagnosed with Major Depression Disorder every year. They also report that new research is confirming that factors that may contribute to Depression cause changes in brain function, including the altered activity of certain neural circuits in the brain.
That's why clinically-depressed patients have markers that are visible in their EEG studies. We often see an imbalance in brainwave activity between the left and right hemispheres, called asymmetry. The MeRT protocol identifies the asymmetry and gently stimulates the brainwave activity, which can reduce depression symptoms.
We customize MeRT treatment to each patient's needs based on the results of their initial tests. This includes a quantitative EEG performed on each patient to determine the exact frequency of the brain. Our clinical and scientific team evaluates the results to ensure treatment is specific to each patient's unique condition.
The objective of MeRT is to improve brain communication and synchronization, leading to significant and long-lasting improvements.
Contact our New Patient Coordinator
for a
No Obligation Consultation
Or fill in the form at the bottom of the page for more information or to book an initial consultation.
People with traumatic brain injuries often go through other types of therapies to help them regain function and cope with their injury or disability. And we can use MeRT treatment in conjunction with these therapies.
MeRT for Head Injuries
The Brain Treatment Center of Plano offers MeRT treatment for patients who have experienced traumatic brain injuries (TBI) and concussions. If you have suffered a head injury and are still experiencing symptoms, this treatment may be of benefit to you.
People who have suffered a brain injury will have markers that are visible in their EEG studies. Research has shown that people who have experienced a traumatic brain injury will have a higher power in their delta band frequencies and lower power in the alpha bands. What this means is that those injured parts of your brain may be "asleep." MeRT can help to "wake up" these areas of the brain again.
We perform a qEEG on each patient before treatment in order to determine the exact frequencies of the brain. We then review the results and develop a treatment plan specific to each patient's unique condition. MeRT technology uses magnetic fields that pass through the scalp from an electromagnetic coil to help the brain return to normal function. Most patients have noted significant clinical improvements.
MeRT for Autism
A diagnosis of autism can be overwhelming for parents, but early intervention can be key to a child's development. Brain Treatment Plano offers MeRT treatment for children and adults who have Autism Spectrum Disorder (ASD). Different therapies can help with autism, and we can use MeRT along with any of those. However, we can also perform MeRT treatment independently of other therapies.
MeRT isn't a cure for Autism, but most patients see significant improvement in social skills, communication skills, and many others, which allow kids to be more independent and function to the best of their ability.
MeRT is not currently FDA-approved for Autism and is considered "off-label." However, studies show that for many children, it can be instrumental to help develop skills to function more normally.
MeRT treatment for Autism was featured on the television show "The Doctors." You can watch the episode here.
We have successfully used MeRT to treat PTSD, as well as the conditions that go along with this disorder, such as depression and anxiety.
MeRT for PTSD
Post-Traumatic Stress Disorder (PTSD) can be a life-altering mental health problem. It is caused by experiencing or witnessing terrifying events, violence, or going through extended periods of extreme stress.
For most people who go through a traumatic event, a coping or grieving period occurs afterward, but the majority usually recover with time. However, others will have symptoms that get much worse and can last for extended periods. The onset of symptoms can occur right after a stressful time or can appear many years later, such as in child abuse cases.
Symptoms can also disappear, only to be triggered by hearing a particular sound, seeing someone associated with the trauma, or even particular smells. It can happen out of nowhere and be no less terrifying than when the event originally occurred. PTSD can be severe enough to disrupt someone's life and make it difficult to function normally.
What is MeRT?
MeRT stands for Magnetic Resonance Therapy, a tailored, highly individualized form of TMS or Transcranial Magnetic Stimulation. In simpler terms, we use magnetic waves to stimulate specifically targeted areas of the brain found not to be communicating or functioning optimally.
It is painless and completely non-invasive. You are fully conscious, and there are no drugs or anesthesia involved. It's simply magnetic waves that stimulate and balance the neurological functioning of your brain.
We determine your exact condition through sophisticated diagnostic tools and imaging, which we use to plan a tailored treatment approach just for you.
Our Medical Director, Neurologist Dr. Miller
Dr. Spencer O. Miller, a Neurologist in Dallas, Texas, is the owner and Medical Director of Brain Treatment Center Dallas. He received his medical degree from the University of Mississippi School of Medicine and has been in practice for 12 years. He spent five of those years in the US Air Force, where he saw many brain injuries, including soldiers suffering from PTSD and TBI.
Dr. Miller now specializes in MeRTSM (Magnetic e-Resonance Therapy) treatment of traumatic brain injury, depression, post-traumatic stress disorder, dementia, autism, and multiple other brain disorders at his clinics, the Brain Treatment Centers in both Dallas and Plano.
Dr. Miller is also affiliated with Baylor University Medical Center, where he specializes in stroke, headache medicine, traumatic brain injury, post-traumatic stress disorder, and seizure. Additionally, he is associated with the Texas A&M Science Center College of Medicine.
He also speaks multiple languages, including Spanish.
Hear it from the Patients
Our patients have a lot to say about their experience with MeRT!
"After trying various treatments and conducting thorough research, we decided to travel from our home in Illinois to the Brain Treatment Center in Dallas. It was the BEST decision we could have made for our six-year-old son, who has severe apraxia and is on the spectrum.
"After six weeks of MeRT treatment, our son said his name for the first time! He has been more flexible in his daily schedule, OCD tendencies have lessened tremendously, and he does not become as anxious as he had previously experienced in new places and surroundings.
"We cannot thank Dr. Miller and his staff enough for the kindness, care, and genuine concern they have shown (and continue to show) our son and our family. They are always available for questions and concerns, and they truly support all patients and their families. For our family, MeRT and the Brain Treatment Center have been a journey worth the endeavor!"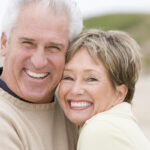 The Korczak family
Parents of child with autism
"I've made significant progress in cognitive ability, stress tolerance, and mental clarity. I have been able to handle decisions much better and think clearer. And I have been able to significantly decrease conflict with my family and actually lead much better."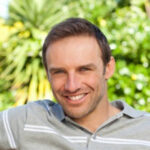 Male with TBI
Executive
"We are dropping a line to thank you for your help last summer with Immanuel. We are RVing this weekend and marveling at how well Immanuel now socializes with other children at the campsite. He is also at a private school, and he is able to succeed without the extra support.
"His occupational therapist has been amazed, as well. She evaluated him before he started treatment with you but started therapy AFTER. She says that he has been crushing the prescribed program — he scored significantly above expectations at the latest eval, and he is speeding through the stages. 
"We are thrilled by Immanuel's progress. It touches our hearts more than anything—that he has friends now. Thank you for making this treatment available and for your guiding us through the process."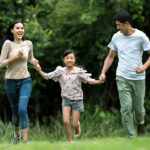 David and Debbie J. 
Parents of child with Autism
"I'm back! My TBI turned me into someone I barely recognized. I was depressed, mean, and short-tempered. And I pushed through life filled with frustration and a deep sense of sadness that this was it — I just had to keep pushing through life with overwhelming tiredness. I'm so glad I was wrong. I think my direct reports and family are even more thankful. This treatment changed everything, and I am forever thankful."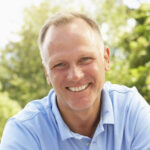 41-year-old male with TBI
Executive
"As I am still in treatment and can't speak to the final results yet, I want to direct my comments to Dr. Miller and his staff. They are all amazing! He is smart and works hard to help you understand the complex issues of the brain and how it relates to how we function.
"Katie is the best at working to make the appointments fit your schedule, and the two technicians are wonderful — so professional and friendly as well. It is such a positive environment, creating great hope! I recommend it wholeheartedly!"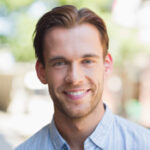 Jim
Patient
"It was a great experience with a very friendly and professional staff! When we first brought our child to the clinic, we expected some progress with her speech skills, but we ended up getting results in other unexpected areas.
"The first change we saw with our daughter was that she started to make eye contact. Then she started to be more aware of her surroundings. Second, she stopped stemming, and that was the biggest change for her. Third but not least, she started to socialize and play with other children!"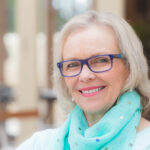 Beatriz Yanez
Mother of child with autism
Contact Our New Patient Coordinator for More Information
Our New Patient Coordinator is here for you. During your consultation, she will take the time to answer any questions that you may have, listen to your concerns, and carefully explain all the details and information you need.
If, after talking to her, you are interested in further exploring whether your child could benefit from MeRT, the next step would be to schedule an EEG and a consultation with our doctor.
With thorough diagnostics, the doctor can show you what is happening in your child's brain and what may be causing the issues. At this point, we can determine whether you (or your loved one) may benefit from MeRT Treatment, and you can decide if you would like to move forward.
Call our New Patient Coordinator
Or fill in the form below.
Life Can Be Better
You or your loved one can be at peace and enjoy life. With so many successful treatments of a wide range of neurological conditions, we encourage you to explore the possibilities of MeRT Treatment. It can have a lasting impact — and an improved quality of life!