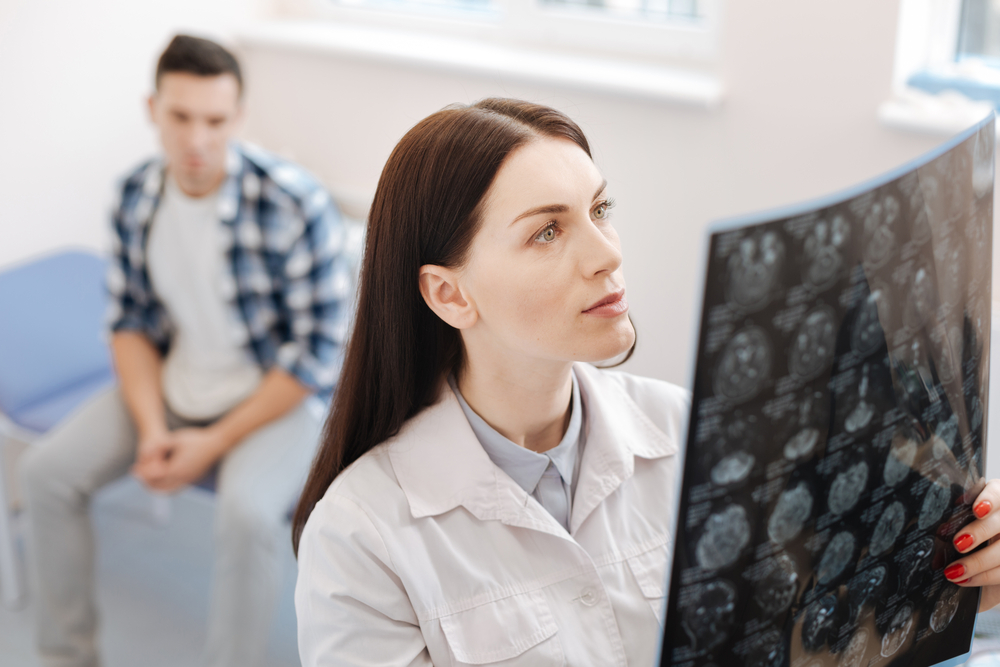 Initial Analysis
MeRT is customized for each patient based on the results of the Initial Analysis. We use precise diagnostic testing so that treatment is tailored to each individual based on their specific brain frequency.
Our Initial Analysis is Vital for Your Specific Results and Protocols
MeRT protocols are unique to treating each person's brain dysfunction.
The first step that we take is to analyze each patient's specific brain function before moving to the targeted treatment phase.
We use a precise diagnostic tool called a quantitative electroencephalogram (qEEG) to determine your brain's performance and to note any dysregulation. This test, combined with an electrocardiogram (EKG) measures the heart rate and brain/heart coherence. This testing gives us a detailed understanding of what is going on in the brain.
Our medical and scientific team analyzes any areas of the brain which aren't functioning normally. We use this report to generate a precise, tailored treatment protocol for your specific condition.
Contact our New Patient Coordinator
Or fill in the form at the bottom of the page for more information or to book an initial consultation.
How a qEEG Works
The qEEG is also called a brain map. It is non-invasive, painless, and safe. Our technician will place a rubber cap on your head and attach electrodes. This is used to measure the brainwave frequencies and allows us to find the areas in your brain that are not operating at the same frequency as the rest of your brain.
There is no electrical current or radiation delivered into the brain (unlike other diagnostic testing such as a CT scan or an MRI). It only measures the information coming from your brain without sending any type of current into it.
Every single qEEG is unique. Brain activity for each person is as unique to them as their fingerprint. With a qEEG, we can clearly see rhythm variations that correspond to non-optimal neurological conditions. We can then tailor our treatment approach using TMS (transcranial magnetic stimulation) to achieve the best possible outcomes.
This precise targeting of treatment after initial patient analysis is why the MeRT protocol is so revolutionary.
Sample EEG Interpretive Images
EEGs (electrical pictures of the brain) can tell us when there's abnormalities in neural networks. …We can look at these signals and find areas that are abnormal, [then we] use this FDA cleared technology, Transcranial Magnetic Stimulation, to navigate to the area that's not working properly and try to stimulate it and remind it that it wants to fire at a certain frequency and a certain rate."

Dr. Erik won, President and Chief Medical Officer of Wave Neuroscience, on the Broken Brain podcast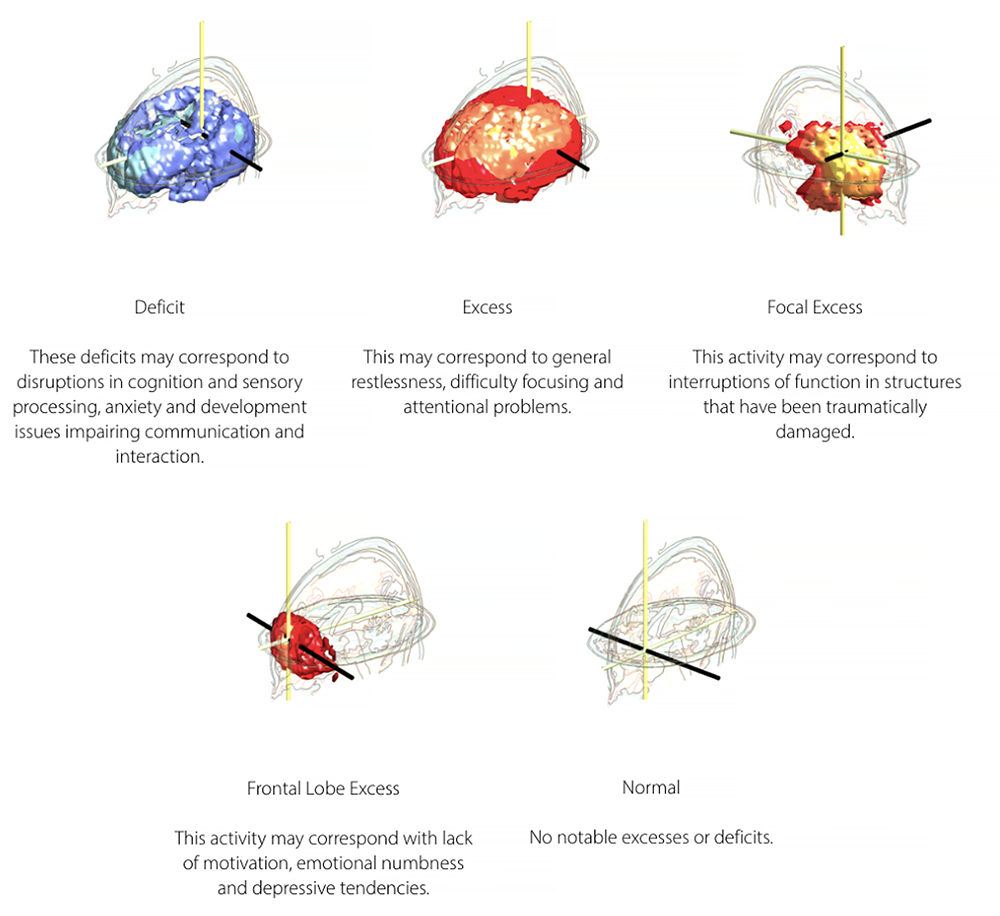 Initial Analysis Consultation
We will review and analyze your test results to determine the specific treatment protocol for you. You will have a one-on-one consultation with Dr. Miller to discuss the results and any applicable treatment plan.
During your consultation, Dr. Miller can answer any questions that you still may have, and explain fully what you can expect during your treatment period.
We also use the initial qEEG information as a baseline, and then we can track your progress after each two-week period of treatment. Dr. Miller repeats the qEEG after every 10 days throughout treatment to track your progress.
Our Medical Director, Neurologist Dr. Miller
Dr. Spencer O. Miller, a Neurologist in Dallas, Texas, is the owner and Medical Director of Brain Treatment Center Dallas. He received his medical degree from the University of Mississippi School of Medicine and has been in practice for 12 years. He spent five of those years in the US Air Force, where he saw many brain injuries, including soldiers suffering from PTSD and TBI.
Dr. Miller now specializes in MeRTSM (Magnetic e-Resonance Therapy) treatment of traumatic brain injury, depression, post-traumatic stress disorder, dementia, autism, and multiple other brain disorders at his clinics, the Brain Treatment Centers in both Dallas and Plano.
Dr. Miller is also affiliated with Baylor University Medical Center, where he specializes in stroke, headache medicine, traumatic brain injury, post-traumatic stress disorder, and seizure. Additionally, he is associated with the Texas A&M Science Center College of Medicine.
He also speaks multiple languages, including Spanish.
Contact Our New Patient Coordinator for More Information
Our New Patient Coordinator is here for you. During your consultation, she will take the time to answer any questions that you may have, listen to your concerns, and carefully explain all the details and information you need.
If, after talking to her, you are interested in further exploring whether your child could benefit from MeRT, the next step would be to schedule an EEG and a consultation with our doctor.
With thorough diagnostics, the doctor can show you what is happening in your child's brain and what may be causing the issues. At this point, we can determine whether you (or your loved one) may benefit from MeRT Treatment, and you can decide if you would like to move forward.
Call our New Patient Coordinator
Or fill in the form below.
Life Can Be Better
You or your loved one can be at peace and enjoy life. With so many successful treatments of a wide range of neurological conditions, we encourage you to explore the possibilities of MeRT Treatment. It can have a lasting impact — and an improved quality of life!