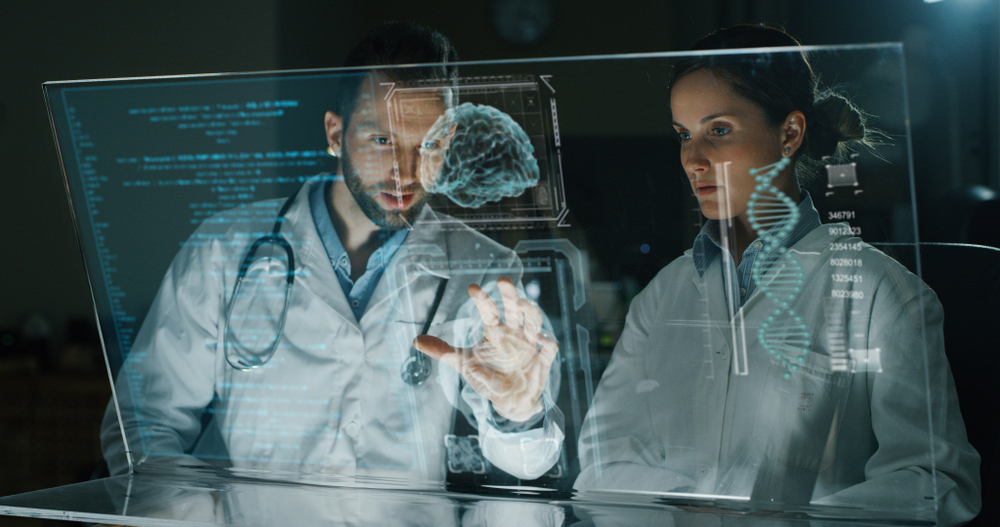 What Is MeRT?
Highly Customized to each Individual
Non-invasive and Painless
Drug-Free
FDA Cleared Equipment
Lasting Benefits
Brain Disruption and Dysfunction
The human brain contains approximately 100 billion neurons. Through electrical oscillations or brain waves, the neurons control how the brain functions. Whenever there are forces, either internal or external, that disrupt normal brain wave activity, dysfunction can occur and manifest itself in several ways, including:
Trauma to the head, such as a concussion or traumatic brain injury
Emotional trauma or high amounts of chronic or acute stress, PTSD
Illness or disease such as stroke and Parkinson's disease
Drug or alcohol addiction
Learning disorders
Developmental disorders such as autism, ADD, ADHD
Dementia
Multiple sports injuries (head hits)
Anxiety
Sleeping disorders
Congenital issues
Disorders like these can cause brain dysfunction, ranging from mild to severe. Some people can still function in their day-to-day activities, while others are completely debilitated and have no quality of life.
We can identify exactly where the brain waves are not communicating properly and help to restore proper function. MeRT technology can reshape the activity in the brain, regardless of what caused the dysfunction.
MeRT is non-surgical, non-invasive, and non-pharmaceutical. In simpler terms, it's used to reprogram dysfunctional electrical signals in the brain to modify behavior and restore function.
Contact our New Patient Coordinator
for a
No Obligation Consultation
Or fill in the form at the bottom of the page for more information or to book an initial consultation.
What is MeRT and How Does it Work?
MeRT, or Magnetic e-Resonance Therapy, is a cutting-edge treatment protocol that uses the combined technologies of rTMS (Repetitive Transcranial Magnetic Stimulation), qEEG (Quantitative Electroencephalogram, EKG (Electrocardiogram) to build treatment protocols that are tailored to each person's unique brain wave patterns.
However, rTMS therapy works by delivering magnetic stimulation at a single fixed frequency for all patients, like a blanket approach for everyone. Conversely, MeRT treatment tailors both the frequency and the location based on each person's unique qEEG and EKG.
MeRT uses a proprietary brain wave analysis to identify the exact areas in the brain that are not functioning properly or communicating the way that they should be. Our physicians then use this information to develop a personalized and targeted approach designed to restore healthy brain communication. This therapy gently stimulates the specific locations in the brain, which can lead to improved function.
Many studies have shown the effectiveness of MeRT treatment on a wide range of neurological conditions, which have been well documented and published.
Common Benefits of MeRT
No two brains are the same — thus, no two MeRT treatment protocols are the same. And results vary for each individual, but many patients have experienced these benefits from MeRT:
Improved sleep
Relaxation and a better mood
Better able to concentrate and focus
Improved mental clarity
Improved memory
Better ability to cope with stressors
Improved social skills
Increased motivation
Decreased or diminished depression
More positive feelings
Fewer cravings for drugs and/or alcohol
Better ability to adapt to change
Less anxiety
Improved ability to interact with others
Improved confidence
Contact our New Patient Coordinator
for a
No Obligation Consultation
Or fill in the form at the bottom of the page for more information or to book an initial consultation.
The Fundamental Steps of MeRT
Evaluation
First, we will perform a q-EEG and an EKG. These diagnostic tests are used to determine the frequencies in the brain and the brain-heart coherence. Once this has been done, our scientists and physicians will interpret and analyze the results to determine the exact function of the brain.
Analysis and Protocol
We use a scientific and patented approach with the data gathered from testing to develop a tailored treatment plan for each individual with the goal of restoring function and brain communication.
MeRT Treatment
Once your treatment protocols are in place, you will come to therapy 5 days a week in two-week intervals. All that is needed from you is to sit in a comfortable chair while a highly trained neuro-technician places a magnetic coil on your head. This device produces a low-frequency magnetic field to induce mild electrical signals in the targeted areas of the brain. Time spent in the chair is typically 30 minutes. The stimulation occurs for 6-8 seconds every minute. You will be required to close your eyes during the 6-8 second periods that the magnet is being used.
Progress Evaluation
We will perform an additional qEEG and EKG after two weeks of treatment to allow us to track your progress and make any needed modifications. We also monitor your progress throughout your daily treatments to confirm how you are feeling and to track improvements in how you are feeling.
To achieve optimal success results from MeRT, most conditions require 6-8 weeks of treatment.
Results are based on strict compliance with our treatment regimens. Results may vary based on each individual and are not guaranteed.
5
Treatments per week

6
Weeks of Treatment
30 – 45
Minutes for a Session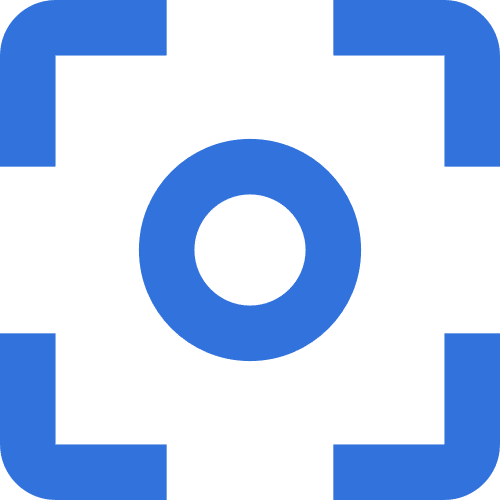 30
Total Sessions
Our Medical Director, Neurologist Dr. Miller
Dr. Spencer O. Miller, a Neurologist in Dallas, Texas, is the owner and Medical Director of Brain Treatment Center Dallas. He received his medical degree from the University of Mississippi School of Medicine and has been in practice for 12 years. He spent five of those years in the US Air Force, where he saw many brain injuries, including soldiers suffering from PTSD and TBI.
Dr. Miller now specializes in MeRTSM (Magnetic e-Resonance Therapy) treatment of traumatic brain injury, depression, post-traumatic stress disorder, dementia, autism, and multiple other brain disorders at his clinics, the Brain Treatment Centers in both Dallas and Plano.
Dr. Miller is also affiliated with Baylor University Medical Center, where he specializes in stroke, headache medicine, traumatic brain injury, post-traumatic stress disorder, and seizure. Additionally, he is associated with the Texas A&M Science Center College of Medicine.
He also speaks multiple languages, including Spanish.
Educational Videos About MeRT
MeRT Treatment Protocol Featured on "Broken Brain" Podcast
Mark Hyman, M.D. is an esteemed functional medicine physician and best-selling author. He founded the Cleveland Clinic Functional Medicine Clinic and created an ongoing podcast called "The Broken Brain." This podcast focuses on many different things that affect brain and overall health, from diet to sleep to therapy.
MeRT was featured on one of his podcasts as an exciting new treatment for patients suffering from traumatic brain injuries, post-traumatic stress disorder, and major depressive disorder.
Dr. Erik Won, president of The Brain Treatment Center, was interviewed and spoke extensively about the origins of MeRT technologies and how it has been used to treat veterans who have suffered these types of conditions after returning from war. The Department of Defense completed extensive studies on how MeRT treatment has helped these people, and Dr. Won talks about the many successes in this podcast. Click here to watch this amazing podcast!
MeRT Treatment Featured on "The Doctors" TV Show for Autism Treatment
There are many children with Autism who have gone through MeRT treatment.** "The Doctors" interviewed neurologist Spencer O. Miller, MD, who has been using this treatment. And some moms of kids with Autism give their testimonials as well! Click here to watch this episode!
Contact our New Patient Coordinator
for a
No Obligation Consultation
Or fill in the form at the bottom of the page for more information or to book an initial consultation.
Finding out if this Treatment is Right for You
We understand that MeRT is a relatively new, cutting-edge treatment, and you may not be certain if this is right for you. But this is not a decision that needs to be made right away or all alone. Your first step would be a simple phone consultation with our New Patient Coordinator. Here you can discuss your symptoms and history, ask all the questions you want, and have her explain the protocols, fees, and details of treatment.
Step 1
Testing and Consultation

If you are interested in taking the next step to see if MeRT treatment is right for your child, we can set up an appointment for an EEG (brain scan) and a second appointment for a consultation with the doctor. Each of these appointments is about 45 minutes to an hour.

At the first appointment, our neuro technician will perform an EEG and an EKG. Both are simple, painless, and non-invasive tests to see exactly what is happening in your child's brain.

A few days later, when your test results are in and analyzed, you will have a one-on-one consultation with the doctor. You can attend this appointment virtually from the comfort of your home. Here you will discuss your test results, get answers to additional questions you may have, and together determine if your child is a candidate for treatment.
Step 2
The Assessment Period

If you and the doctor decide to move forward with MeRT, the next step is what we call the Assessment Period. During this assessment, we will perform a short period of treatment, followed by a new EEG to see if your child is responding. We assess this based on the new EEG results as compared to the initial one done before treatment started, as well as symptom improvements.
Step 3
Continuing Treatment

If there is a positive response to treatment during the assessment period, you will have likely noticed some improvements. We can then schedule the additional treatment duration. We perform treatments daily, Monday to Friday, in two-week increments, and a typical treatment session takes about 45 minutes.

The patient will sit in a chair while the neurotechnician administers the treatment via a hand-held magnet that is held near the scalp. We deliver the magnetic impulses for 6-8 seconds each minute. Your child may feel a slight sensation while the treatment is occurring, but it is not painful or uncomfortable. We use no medications, and the patient is fully awake throughout.

MeRT treatments will usually go for anywhere from 6 to 8 weeks. However, in some cases, we recommend additional treatment to get the best possible results from MeRT. Each individual is different, and protocols may vary. Additionally, your provider will have regularly scheduled follow-up EEGs and meet with you to closely manage your child's progress.
Contact Our New Patient Coordinator for More Information
Our New Patient Coordinator is here for you. During your consultation, she will take the time to answer any questions that you may have, listen to your concerns, and carefully explain all the details and information you need.
If, after talking to her, you are interested in further exploring whether you could benefit from MeRT, the next step would be to schedule an EEG and a consultation with our doctor.
With thorough diagnostics, the doctor can show you what is happening in your brain and what may be causing the issues. At this point, we can determine whether you (or your loved one) may benefit from MeRT Treatment, and you can decide if you would like to move forward.
Call our New Patient Coordinator
Or fill in the form below.
Life Can Be Better
You or your loved one can be at peace and enjoy life. With so many successful treatments of a wide range of neurological conditions, we encourage you to explore the possibilities of MeRT Treatment. It can have a lasting impact — and an improved quality of life!